Home
|
Encylopaedia
|
Composers
| BULL
John BULL (1562-1628)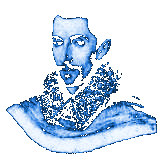 John Bull was an English organist and composer born in Hereford in England in 1562. He became an organist at a very young age and went on to become a Gentleman of the Royal Chapel then organist of the Royal Chapel at the age of 20. In 1610 he was named chief musician of the musical Prince Henry and in 1613 he left England for Belgium. There, he became organist at the Anvers Cathedral.
John Bull was well known for his knowledge of strict counterpoint and was one of the most famous theoreticians of the day. Some of his keyboard music was published in the famous volume Parthenia
(1612-1613) along with work from other composers such as William Byrd and Orlando Gibbons. His organ work was considered to be extremely demanding and much of his keyboard work still demands a high level of virtuosity by performers even today.
Essential Listening: